Wednesday Racing 2023
May 31 @ 7:00 pm

-

9:00 pm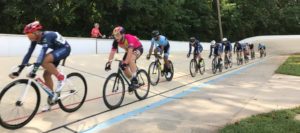 ****Wednesday races are for DLV CAT A, B, C riders****
Our Wednesday night racing is our normal categorized racing for A, B and C categories. We will be running a 4 week rotation of races and have a great variety of races throughout the scheduling. The races will rotate constantly throughout the race season.
Registration is in person only and starts at 6:00 PM. The fee for the evening is $10.00. We will be accepting payments via cash, card, PayPal and Venmo. Show up, give us you name, race number, make a quick payment and go ride. Upon arrival all riders must check in at concessions.
Riders 18 and under will race for free. You still need to stop by registration to sign in.
All riders must complete an ATRA waiver for 2023 and bring it to your first event of 2023. Click here for the waiver –>ATRA Release. Please print & sign and bring it with you – if you can please scan/take a photo and email with your name on the subject line to: [email protected]
The 2023 Wednesday race programing is available at
www.dicklanevelodrome.com/wednesday-night-racing/
This is the high level schedule each evening.
Rider check-in starts at 6:00 PM and ends at 6:45 PM
Mandatory riders meeting 6:50 PM
Racing starts 7:00 PM
Racing ends at approximately 9:00 PM
General Covid-19 Guidelines
Please stay at home if you are experiencing any symptoms of illness, have an elevated temperature, or have been in close contact with a confirmed case of COVID-19.
Upon arrival, please follow all directions provided and continue to practice social distancing.
Riders find a spot in the infield as usual and stay there as much as you can. Please leave a safe distance to your neighbors of at least 6 feet. If you leave your area, social distancing must be adhered to.
Guests find a spot on the outside of the boards and please leave a safe distance to your neighbors of at least 6 feet.
Maintain a minimum of 6 feet between participants and staff members at all times. Avoid physical contact with others when possible.
All Park riders/visitors should wash their hands regularly with soap and water for a minimum of 20 seconds.
Avoid touching your eyes, nose, and mouth.
Masks are encouraged but not required
All inquiries should be emailed to [email protected]