Saturday November 4th, 2017 at 9AM
Come join us if you can, we appreciate your help!!!!
Bathrooms:
Bathroom lock cover
Ventilation fan in men's room
Lighting:
Fix motion light above bike room entryway
Call city about street light on telephone poll by concessions being out
Bike Room: 
Clean out file cabinet
Concessions:
Fix ice machine
Track:
Repair apron
Pressure wash turn 4
Trees need to come down
Redo video crossing wire into turn 1
Update:
The November Velodrome Workdays is in the books!
If you missed it – don't worry we will be releasing a December Workday date soon.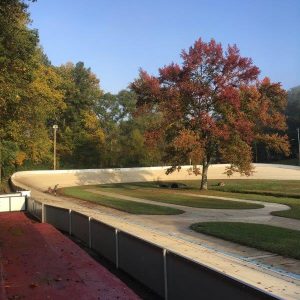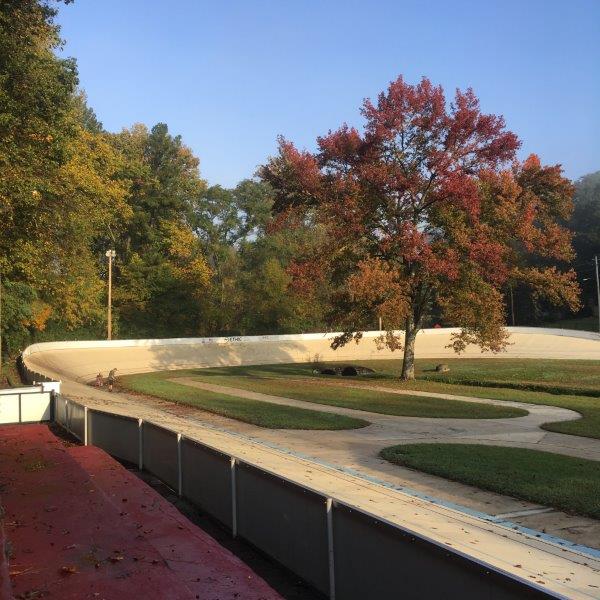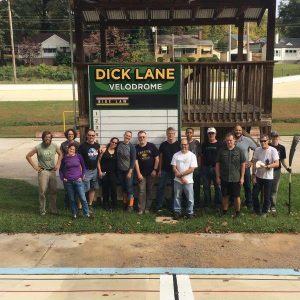 A big thank you to the following:
Aaron Freeman
Bill Thomsen
Brian Sullivan
Carleton Hall
Christina Panella
Chuck Hancock
Coby Marsden
David Schwalbach
Gary Morgan
Heather Riniker
Kevin ODonnell
Kim Fuller
Peter Antonvich
Thomas Teichmann
Travis Neumuller
Michael Tharp

Accomplished Tasks for the day include:
leaf bagging
bathroom lock jamb install
ventilation fan for men's room
file cabinet clean out
part of turn 4 pressure washed
removal of fallen tree parts
removal of damaged boards
fixing and cleaning of gutters
a good start on bike repairs
flag rope replacement
re-wrapping of turn one cabling
re-hanging of turn three cabling
trash can cleaning
pizza eating